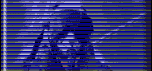 Aircraft 4 Sale

SEARCH PAGE
Cessna 172S Skyhawk SP






YEAR:...............
2012
REGISTRATION:
Available upon request
AIRFRAME TOT
537
ENGINE TIME(S)
537 TSNEW
LOCATION:
United Kingdom
LOGBOOK SUMMARY:

2012 G1000 Skyhawk SP with pulse recognition lights, LED lighting package and factory corrosion proofing.
No Damage History

EXTERIOR:

Color is 524, Overall White with Silver Metallic, Azure Blue Metallic & Gloss Black Vinyl Stipes

INTERIOR:

High Contrast Sport Interior Theme - Light Taupe & Black

AVIONICS:

NAV III Avionics Package
GTX-33 Transponder-Mode S w-TIS
GIA-63W NAV/COM/GPS/WAAS with GS #1
GIA-63W NAV/COM/GPS/WAAS with GS #2
GDU-1044B Primary Flight Display (PFD)
GDU-1044B Multi-Function Display (MFD)
GEA-71 Engine/Airframe Computer
GRS-77 AHRS
GDC-74A Air Data Computer with OAT Probe
GMU-44 Magnetometer
Garmin SafeTaxi & FliteCharts
Electronic Checklists
GDL-69A Flight Information System (FIS) with XM Radio
ME406 Two Frequency Emergency Locator Transmitter
Emergency Locator Transmitter Remote Mounted Switch
Backup Attitude Gyro, Altimeter and Airspeed Indicator
Control Wheel Push-To-Talk Switch-Pilot/Copilot
Mic & Phone Jacks-Pilot/Copilot/Passengers

EQUIPMENT:

Equipment.:
GFC-700 Autopilot
ADF KR-87
DME
TAWS-B

REMARKS:

Weights.:
MTOW: 1157kg
180 HP @ 2700 RPM

Engines.:
Lycoming IO-360-L2A

Propeller.:
McCauley Fixed Pitch 2 – Blade Metal Propeller

PRICE: $ Call


CONTACT
INFORMATION:
Please mention Aircraftbargains
Troughton Engineering Aircraft Maintenance Limited
James Attrill
West Apron Hangar Gate 4
Airfield Road City of Derry Airport
County Londonderry BT47 3PY
GB
Phone1: +44 793 741 1719
Phone2:
Fax:
Email: SEND AN EMAIL TO DEALER !

Beware of Scammers !!!
REPORT THIS AD AS SCAM !



Ad viewed 619 times
Copyright¸1998-2000 Avitop.com
Our Privacy Policy - Aviation